Core Ballet
with Paul Parish
Thursdays, 5:00-6:30pm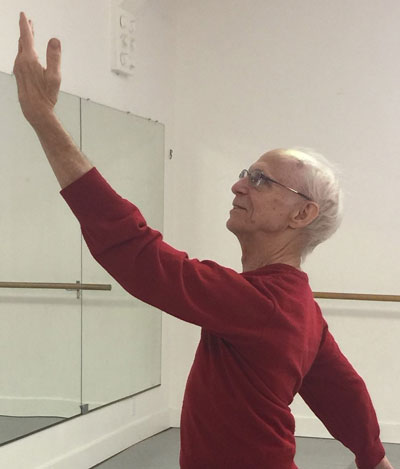 Ballet / Pilates based class. For All Levels  This class will cover core and movement. Even the basic exercises with be rhythmic and musical. It will warm you up deeply, help lengthen and lift the spine, stretch and tone the back, core, legs, and feet on the floor and at the barre. Learn to lift the pelvic floor to support your balance, smooth transfer of weight, develop stability in plie and on half toe.
Learn to dance like the wind and explore the secret of ballet technique. Develop lightness and speed like no other. The skills transfer to other forms of dance but are a pleasure to develop in themselves. Come cross train with us.
We will do Adagio, Waltzing, Polka, rhythm steps, running, skipping, jumping and turning. You'll feel like you're floating…
Yoga Spark – Body & Soul
with Kathryn Golden
Tuesdays, 12:00noon-1:15pm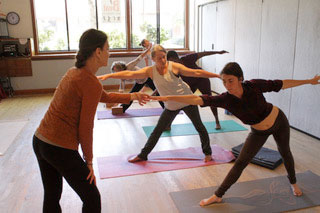 With its fluid pace, improves posture, balance and grace. Kathryn combines breathing techniques and movement through a series of yoga poses to open the hips, strengthen the core and extend the spine: important links to movement in class and in daily life. All levels welcome!