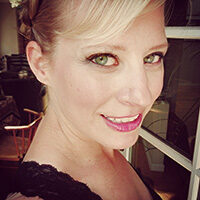 Beth Ellis-Dickson
Beth has been teaching in the East Bay since 2010. She has trained professionally in tap, jazz, ballet, and theater dance. She is honored to have worked for the Alvin Ailey Dance Camp at Cal Performances for two summers where she assisted middle school students in learning the dance styles of Horton Modern, jazz, West African, and ballet. Beth is currently an instructor and manager for The Bar Method Berkeley. She is a dedicated athlete who is a Boston Marathon qualifying runner.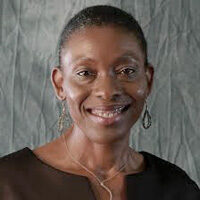 Chi Chi Okonmah
Student, teacher, choreographer and performer of rhythm tap, Chi Chi's style and passion (greatly influenced by the late tap master Gregory Hines) emphasizes the importance of solid technique, flawless rhythm, dedicated practice and personal style.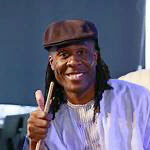 Gabriel Bata
Gabriel Bata, M.A is a percussionist / dancer from Cameroon specializing in traditional performing art forms from West/Central Africa and the Caribbean. Gabriel Bata has taught and performed percussion / dance extensively. He has taught workshops at Houston Community College, Akwaba festival (Houston, TX), University of Central Oklahoma, Tarrant County College, University of South East Missouri, Afro Latin Dance Festival (Houston, TX), Baget Centre (Port au Prince, Haiti), Makonen dance festival (Cap Haitien, Haiti). His performance credits include The Black Choreographer's Festival (Oakland, CA), The San Francisco Ethnic Dance Festival,  Chicago African Arts festival, Cuba Caribe (San Francisco, CA), Movement Evlution (Houston,TX), Ifest (Houston, TX), Fithye music Festival (Turkey), Yemanja Festival (Berkeley, CA), Makonen (Cap Haitien, Haiti).  Gabriel Bata is currently an educator specializing in African Studies utilizing his cultural knowledge of African performing arts to enrich the lives of his students.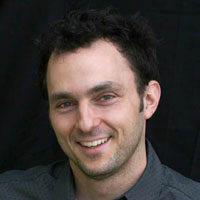 Gregg Geoffroy
Gregg's background includes the study of piano, jazz music (history, theory, and on piano), gymnastics and psychology. This range provides students the technical feedback, musical, and artistic qualities necessary to develop within and outside the classroom setting. He has studied with 35 instructors over 18 years including Gregory Hines, Dianne Walker, Roxane Butterfly, Linda Sohl-Essel, Mark Mendonca, to name a few. He makes an ongoing study of tap masters like Eddie Brown, Honi Coles, Cholly Atkins, Baby Laurence, and Jimmy Slyde. He has been called a teacher/artist/performer with the emphasis in that order. Gregg's been teaching in California for 14 years. His first love is that of teaching — seeing students grow and enjoy the process and expression it provides.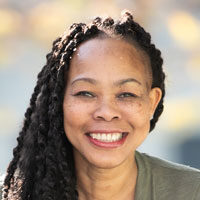 Haninah Abdullah
Haninah took her first dance movement class at age 5 at Jennifer's Dance Studio in El Cerrito, California. The seed of Dance, Tap and Theatre was rooted early and continued thru high school at Berkeley High School and college at San Francisco State. In 2001, while working as the Program Manager at CitiCentre Dance Theatre, Haninah began dancing Afro-Samba at that location from the late Carlos Aceituno (1961-2006) founder of Fogo Na Roupa, the "award-winning" grupo carnavalesco. For the next 20 years, Haninah performed with "Fogo" throughout the Bay Area and Beyond as a company member at numerous festivals and events. Haninah has partnered and provided Afro-Samba dance classes at a variety of locations, including, Weigh of Life, Pitt's Martial Arts, and Grupo Samba Rio as the Dance Director for the 2014 San Francisco Carnaval Parade. (jorgealabe.com) In 2020, Haninah launched popUpdance! at various outdoor locations to address the need during the pandemic to still dance and socially connect in a safe way.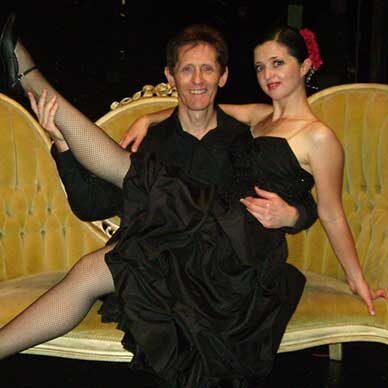 Irina & Nick
Irina and Nick met each other on the dance competitions where they perform with different partners. By that time (about 20 years ago) they both were top swing dancers in Russia. They constantly competed against each other in regional, national, and international championships for a few years until… they got married. Each has a unique experience as dance instructors and choreographers, their students were champions and prizewinners in Russian and Ukraine nationals, their own three kids along with "Swing Kids Dance Company" actively perform recently in Berkeley, Alameda, San Francisco, LA, and Oakland. Nick and Irina are passionate about Swing Dance. They actively teach, perform, and compete for the sake of "Old Time Style" and New Generation Development.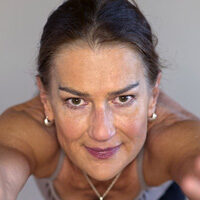 Kathryn Golden
Kathryn Golden is a certified instructor practicing yoga since her teens. She believes in creating an environment to work creatively, deeply and safely where practice can be a therapeutic release in our day-to-day routine. Golden's passions include dancing, performing and is an award-winning filmmaker.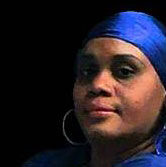 Laurie Fleurentin
Laurie Fleurentin was born in Haiti and began dancing at the age of five at Academy of Ballet and Arts under the direction of Miss Heileing Herzog. She studied traditional Haitian dance with Armande J. Piard and Vivianne Gauthier and received a Diploma in Dance at L' ENARTS (Ecole Nationale des Arts) school of Arts in Haiti. She is also a trained vocalist in Haitian Folkloric Traditional chants. Laurie became a professional dancer for Vivianne Gauthier Dance Company where she met Florencia Pierre and started dancing for Afoutayi Jaka. She has also performed at San Francisco Ethnic Dance Festival with Eloi Movement and the Haitian Festival at San Francisco with Afoutayi. She is a versatile Haitian dancer of our times and has dedicated herself to the research, development and promotion of traditional Haitian dances, songs and storytelling.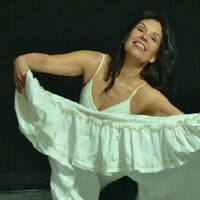 Luz Mena
Luz Mena is a cultural geographer, dance instructor, and performer.  Her research explores how dance articulates meanings related to gender, race, class, and other forms of social differentiation. She co-directs ANDARES, an international and multidisciplinary art project seeking social justice in El Salvador. Having trained in a wide gamma of dances, including Afro-Cuban, Afro-Brazilian, Cuban popular, jazz, modern-contemporary, flamenco, and ballroom, Luz now specializes in Latin American rhythms, which she teaches with an emphasis on cultural expression.  She has been a member of Arenas Dance Company since 2010.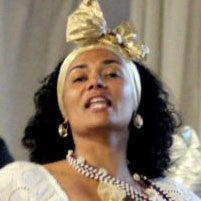 Nives Wetzel de Cediel
Nives, aka Professora Sambambaia, will instruct you in the art and technique of samba de roda, bloco, afoxé, axé, and puxada de rede. She emphasizes the importance of body alignment, balance, theatricality and musicality to the execution of sublime movement and the enjoyment of deep dance practice. Her class is challenging, rewarding and suitable for all levels of skill and experience.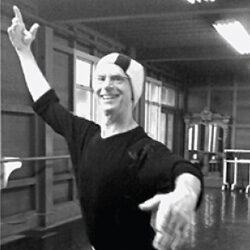 Paul Parish
Paul parish is a certified Pilates trainer with 30 years of study in ballet (also in lindy hop, West African, Limon, Cunningham, contact improvisation techniques. He has performed with Dance Brigade, Remy Charlip, UC Dance and Drama, Omega West and Folawole. He is also a dance critic and has written for San Francisco Magazine, Ballet Review, The New Yorker and the Bay Area Reporter.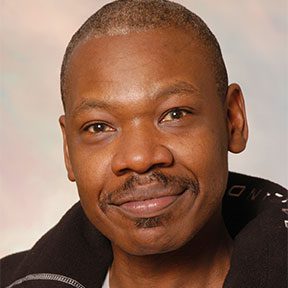 Roger Dillahunty
Roger has been a dancer, teacher and choreographer since 1979. He has trained extensively throughout the U.S.A. and overseas, studying an assortment of dance styles and techniques including modern, jazz, blues, Afro Haitian and ballet. Roger currently teaches (modern jazz blues) for adults and creative movement classes for children and teens.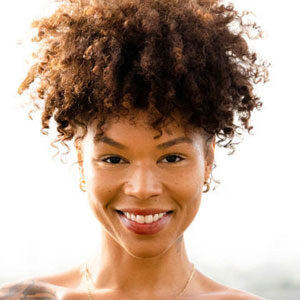 Samara P.
Born and raised in Brazil, Samara has a big passion for strength training as a form of therapy. She has worked with a variety of women all over the Bay Area improving weight loss, muscle gain, and postpartum recovery.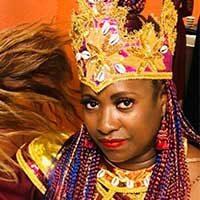 Susana Arenas
Susana Arenas Pedroso is an internationally recognized Cuban folkloric and popular dancer, choreographer and director. Trained in La Casa de Cultura de Matanzas, Conjunto Folklórico Nacional and Raíces Profundas in Havana, she performed professionally for 17 years in Cuba before relocating to the United States in 1998. Since then Susana has choreographed and performed in numerous works that have been exhibited throughout the United States, Mexico, Cuba and Hong Kong. In 2004 she founded Arenas Dance Company, which specializes in Cuban folkloric and popular traditions. She has received special awards and glowing reviews for her dance company's peformances, most recently for "Manos de Mujer a la Obra," presented in the San Francisco Ethnic Dance Festival at the War Memorial Opera House in 2018.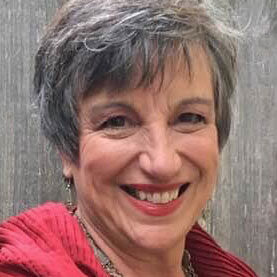 Susan Main
Susan Main is a Northern California dance teacher, choreographer, producer and performer. She has taught tap at U.C. Santa Cruz and Razz-Ma-Tazz Dance Company in Santa Cruz; Santa Rosa Junior College, The Dance Center and Sebastopol Community Center in Sonoma County; Mason-Kahn Studio and The Center For Performing Arts in San Francisco; and Gualala Arts and The Arena Theater in Mendocino County. She also teaches modern, jazz, musical theater, storytelling, singing and dancing for everyone, and general playfulness.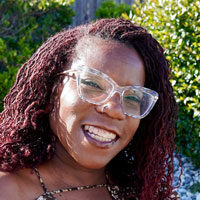 Tracee M. Henson
I was introduced to African Haitian, Modern and Jazz dance while attending El Cerrito High with Jacquelin Burgess and promptly fell in love with dance. I continued my training at Laney College where I met and studied Ballet with Dr. Lynette De Fazio for over 15 years. After teaching Jazz, Tap and Ballet for over 10 years I became Ballet Mistress at Dr. De Fazio's private studio Ballet Arts. I have also studied and danced with various local companies and events such as Nuba Dance, Founder/Director Evelyn Thomas; Rara Tou Limen, Founder/Director Portsha Jefferson, Ethnic Dance Festival, Black Choreographer's Festival; El Wah Movement, Founder/Director Colette Eloi -Ethnic Dance Festival; Art'N'Soul with Bahiya Movement and musicals at Woodminster Amphitheater. I served for 9 years as Praise Dance Director at New Birth Church of California. I am currently teaching private lessons to youth and teaching tap with Dimension's Rites of Passage Program and Directing "Dare, Dream, Dance" aIndia LittleTune production and "Joy- The Urban Nutcracker" through Aspire Youth Programs in Pittsburg, CA.