---
Aisha Gorson
Aisha is a second generation dancer, having grown up embedded in the world of dance. Trained in Ballet, Modern, and Jazz, she found her passion in World Dance, studying a wide range of styles including Brazilian, Salsa, African, Afro-Haitian, Flamenco, and Belly Dance. She has trained in various places throughout the country as well as internationally, and has currently been teaching and dancing professionally in the Bay Area for over 10 years.
Andrea Spearman
Andrea Spearman, is a student, teacher, choreographer, and performer of a variety of modern-based movement. Her background includes the study of modern dance, hip hop, jazz, west African, ballet, Haitian, Latin styles, worship dance, musical and dramatic theatre, music theory, dance composition, dance history and production. She has studied under Dawn James, PJay Phillips, Dr. Linda Goodrich, Jacqueline Burgess, Dr. Zak Diouf and Carla Service. Andrea's style and passion emphasizes the importance of solid technique, flawless rhythm, dedicated practice and personal style. She has performed for Avon Products Inc., Parado Medical Group, Stanford University, Oakland's Art & Soul Festival, Dance-A-Vision, Dance Mission Theater, Culture Shock Oakland, Sacramento Black Art of Dance, Eastlake Music Festival, and more!
Andreas Asmus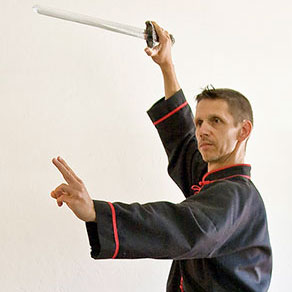 Andreas has studied Yang Style Tai Chi Chuan in the Plum Blossom International Federation, founded by Grandmaster Doc-Fai Wong, where he also took part in martial arts tournaments, placing in medaling positions. Andreas has the special capacity to teach the preciseness, purity and beauty of movement and at the same time to transfer the experience of flow and a feeling of connectedness of body and mind to his students.
Asatu Musunama Hall
Asatu is a seasoned performer, choreographer, Kemetic Yoga Instructor and founding member of Emesè: Messengers of the African Diaspora a collective of artists founded in 1998 with a mission to promote and present the rich cultural traditions of the African Diaspora. Her background in dance incorporates over 25 years of various genres including Ballet, West African, Congolese, Brazilian and Cuban. Her introduction to Afro Brazilian dance and Capoeira began in college in 1992 and grew to become her passion after meeting Mestre Carlos Aceituno in San Francisco and becoming a member of Fogo na Roupa. She has had the honor of studying and performing with a number of master artists in the Bay Area and abroad.
Beth Ellis-Dickson
Beth has been teaching in the East Bay since 2010. She has trained professionally in tap, jazz, ballet, and theater dance. She is honored to have worked for the Alvin Ailey Dance Camp at Cal Performances for two summers where she assisted middle school students in learning the dance styles of Horton Modern, jazz, West African, and ballet. Beth is currently an instructor and manager for The Bar Method Berkeley. She is a dedicated athlete who is a Boston Marathon qualifying runner.
Bianca Rodriguez
Bianca Rodriguez began dancing Clásico Español at the age of 3 in Laredo, Texas with Cristina Greco and Mina Gutierrez, who both performed with Jose Greco. She learned Sevillanas at the age of 7 from Jose Greco II and began assisting classes in her school. Bianca received a degree in flamenco dance from the University of New Mexico under the direction of Eva Encinias. Bianca's proudest moments have been working with gypsy singers Keka Villar, Silverio Heredia, Kina Méndez, Jose Mendez and legendary dancer Carmen Ledesma. In 2013, Bianca moved to the Bay, performs regularly in tabloas and co-produces and directs, along with Jenny Luna, Balkan and Turkish singer, "Ole, Opa!" She has worked with Theatre Flamenco since 2017 and visiting artists such as Juana la del Pipa, Pastora Galván, and Adela Campallo.
Chi Chi Okonmah
Student, teacher, choreographer and performer of rhythm tap, Chi Chi's style and passion (greatly influenced by the late tap master Gregory Hines) emphasizes the importance of solid technique, flawless rhythm, dedicated practice and personal style.
Daniela Parco
Daniela has been choreographing Quinceañera's over 4 years and has recently partnered with Jhonatan as dance and business partners. Together they own Jhonatan and Daniela Productions as well as teach bachata classes, private lessons, and host bachata socials in the bay area. They currently run Bachata Takeover along side Sabor Latino's Emmanuel Villarreal and Michelle Donehew Perez, a free summer bachata social at Lake Merritt every month.
Debi Stone
Info to come!
Edisnel Gonzalez Rodríguez
Eddy has performed with many prestigious companies and directors including Ramon Ramos Alayo of Alayo Dance Company; Krissy Keiffer, artistic director of the Dance Bridgade; Gregory Dawson, artistic director of Dawson Dance SF; Adrianna Thompson, artistic director of SOULSKIN DANCE; Enrico Labayen, artistic director of Labayen Dance SF; Dexandro Montalvo, artistic director of DTSF; and Yoyoi Kambara, artistic director of Kambara+dancers.
Emanuel Colombo
Info to come!
Felipe & Ayano
Felipe Martinez's background includes a degree in education and more than 20 years of experience in tango and is widely renown for his clear teaching strategy, enthusiastic personality, and ability to make real improvements in your dancing. Ayano has been dancing tango since 2005 and is an accomplished and motivated dancer, with excellent movement technique and musicality. She has been teaching with Felipe for the past few years around the country. Together, their demonstrations are clear and precise, offering students an excellent model of movement. Both Felipe and Ayano lead and follow interchangeably which is invaluable for teaching. Their series at Stanford University and their classes at The Beat in Berkeley are always in high demand, which is a tribute to their teaching excellence and wide appeal. We are very fortunate to have tango professionals of this caliber. Come join us for a wonderful learning experience!
Gregg Geoffroy
Gregg's background includes the study of piano, jazz music (history, theory, and on piano), gymnastics and psychology. This range provides students the technical feedback, musical, and artistic qualities necessary to develop within and outside the classroom setting. He has studied with 35 instructors over 18 years including Gregory Hines, Dianne Walker, Roxane Butterfly, Linda Sohl-Essel, Mark Mendonca, to name a few. He makes an ongoing study of tap masters like Eddie Brown, Honi Coles, Cholly Atkins, Baby Laurence, and Jimmy Slyde. He has been called a teacher/artist/performer with the emphasis in that order. Gregg's been teaching in California for 14 years. His first love is that of teaching — seeing students grow and enjoy the process and expression it provides.
Helio Conceicao
The world's first capoeira regional academy was created by Master Bimba (Manoel do Reis Machado), the founding father of the style "capoeira regional". Helio learned that at this Association of Capoeira, Master Bimba gave grants for students to attend. There, he interacted with dedicated capoeiristas, besides Mestre Bamba, Reni Veneno and Cabaca were Helio's main inspiration, and people from across the globe that positively influenced his life. Professor Sereno has taught capoeira workshops, in Brazil, the United States, and Canada. Currently, he teaches at the YMCA in Berkeley, at Rainbow Recreation Center in Oakland, the BEAT studio and in several school programs for youth throughout the in the San Francisco Bay Area in northern California. Come take a class with him, you will love it!
Homer & Cristina Ladas
Homer & Cristina each bring with them over seventeen years of social dance experience emphasizing a fusion of tango ideologies, via the 'one tango' philosophy. They have traveled extensively to dance, learn, and teach! Since 2002, their Monday night at The Beat intermediate drop-in class + practica (co-hosted with Felipe Martinez) has been their 'local' home base & hang-out. Coupled with Dan & Pier's Thursday night beginner classes and the monthly 4th Saturday all-nighter, The Beat has been a tango staple in the local community as well as earning an international reputation for where to dance tango when in-town.
MORE ABOUT HOMER & CRISTINA »TOP

Isaura Oliveira
Isaura Oliveira was born and raised in Salvador-Bahia, the cradle of African Brazilian culture. She has devoted her extraordinary talents to work in academic, artistic, community, educational and health venues. Isaura is a dancer, actress, dance teacher, and choreographer. A certified Yoga Instructor, Isaura also holds a BFA in Dance Performance, School of Dance of the UFBA, Brazil. Isaura appeared in a PBS and BBC-TVs documentary, Dancing#5: New Worlds, New Forms (1993), as the representative for Brazilian dance, through her classes and interviews.
Jacque Barnes
Jacque hails from Seattle, and is a master samba teacher, choreographer and, performer. She began her formal training in 1967, studying everything from ballet to afro-jazz, to the African dances of the Diaspora. Upon her arrival to the San Francisco in 1978, she began a historic partnership with Jose Lorenzo, Founder and Director of Batucaje the first African Brazilian Music and Dance Company & Escola de Samba in the United States, performing nationally and internationally. Batucaje was integral to the development of San Francisco's Carnival. Jacque has a BA in Anthropology from UC Berkeley, in addition to 3 years of graduate Studies in Expressive Arts Therapy from CIIS in the City. She is a mother, grandmother and heart failure survivor.
Jessica Erin Judd
Jessica is a long-time dancer with training in jazz, lyrical, hip hop, modern, and rhythm tap dance. She loves leaps, turns, and any dance that allows her to travel extensively about the stage and has been thrilled to pursue her love of dance within Big Moves since 2001. Jessica is the Co-Artistic Director of emFATic DANCE, Big Moves' resident performing company for people of all shapes, sizes, and genders with a deep repertory that spans jazz, lyrical, contemporary, and musical theater. Big Moves is the only service organization in the world dedicated to getting people of all sizes into the dance studio and up on stage.
Jonas & Xiaomin
Jonas and Xiaomin met on the social tango dance floors of the SF Bay Area. Dancing since 2007, Jonas has been teaching since 2011. Xiaomin started tango in 2013, training to compete in the Argentine Tango USA Championship and was a semi-finalist in the Enscenario Tango category as a first-time contestant in 2014. She has been teaching and performing since 2016. They have been teaching together since 2017 throughout the Bay Area and hosting the All-Night Milonga at The Beat with Felipe and Ayano since 2018.
MORE ABOUT JONAS & XIAOMIN »TOP

Kathryn Golden
Kathryn Golden is a certified instructor practicing yoga since her teens. She believes in creating an environment to work creatively, deeply and safely where practice can be a therapeutic release in our day-to-day routine. Golden's passions include dancing, performing and is an award-winning filmmaker.
Katy Yong
Katy Yong has an extensive dance and movement background and training since the age of 8. As native of Peru, Katy grew up immersed in Latin American and Chinese cultures. Her earlier studies involved Peruvian folklore, Afro-Peruvian and Chinese dances as well as Jazz, Ballet and Modern Dance. In addition, she trained competitively in Rhythmic Gymnastics throughout high school. She holds a Bachelor's Degree in Worlds Arts and Cultures with Dance concentration from UCLA. As an instructor, she continues to be inspired by her students' energy, dedication and pure joy for dancing.
Luz Mena
Luz Mena is a cultural geographer, dance instructor, and performer.  Her research explores how dance articulates meanings related to gender, race, class, and other forms of social differentiation. She co-directs ANDARES, an international and multidisciplinary art project seeking social justice in El Salvador. Having trained in a wide gamma of dances, including Afro-Cuban, Afro-Brazilian, Cuban popular, jazz, modern-contemporary, flamenco, and ballroom, Luz now specializes in Latin American rhythms, which she teaches with an emphasis on cultural expression.  She has been a member of Arenas Dance Company since 2010.
Matilda St. John
Matilda spent her elementary school years training in jazz and dreaming of becoming a Solid Gold Dancer. Although those early dreams never materialized, she was delighted to find and join Big Moves in 2002. Matilda loves across-the-floor work and whip-fast pas de bourrees. She's the current Director of Big Moves, the only service organization in the world dedicated to getting people of all sizes into the dance studio and up on stage, and the Co-Artistic Director of emFATic DANCE, Big Moves' resident performing company for people of all shapes, sizes, and genders with a deep repertory that spans jazz, lyrical, contemporary, and musical theater.
Nick & Irina
Nick and Irina met each other on the dance competitions where they perform with different partners. By that time (about 20 years ago) they both were top swing dancers in Russia. They constantly competed against each other in regional, national, and international championships for a few years until… they got married. Each has a unique experience as dance instructors and choreographers, their students were champions and prizewinners in Russian and Ukraine nationals, their own three kids along with " Swing Kids Dance Company" actively perform recently in Berkeley, Alameda, San Francisco, LA, and Oakland. Nick and Irina are passionate about Swing Dance. They actively teach, perform, and compete for the sake of "Old Time Style" and New Generation Development.
Nives Wetzel de Cediel
Nives, aka Professora Sambambaia, will instruct you in the art and technique of samba de roda, bloco, afoxé, axé, and puxada de rede. She emphasizes the importance of body alignment, balance, theatricality and musicality to the execution of sublime movement and the enjoyment of deep dance practice.  The class is challenging, rewarding and suitable for all levels of skill and experience.
Patricia Lowe
Patricia's methodology of teaching "Soul Line Dance" as an alternative to the traditional exercise class, to socialize as one dances and to relieve stress, with a main focus being Fitness, Health and Wellness. Soul Line dancing is one of the dance forms that you do not need a partner and can be done to any music, by all ages, any and all social-economic status, and ethnicity. Anyone can dance and everyone is welcomed. We love to feel good and "Soul Line' dance embodies so much of that. Participants learn through demonstration and layered drills, steps and movement leading to feeling and sense of accomplishment, motivation, inclusion and creativity in a safe space for personal growth along with positive feedback, encouragement and development of self worth.
Paul Parish
Paul parish is a certified Pilates trainer with 30 years of study in ballet (also in lindy hop, West African, Limon, Cunningham, contact improvisation techniques. He has performed with Dance Brigade, Remy Charlip, UC Dance and Drama, Omega West and Folawole. He is also a dance critic and has written for San Francisco Magazine, Ballet Review, The New Yorker and the Bay Area Reporter.
Roger Dillahunty
Roger has been a dancer, teacher and choreographer since 1979. He has trained extensively throughout the U.S.A. and overseas, studying an assortment of dance styles and techniques including modern, jazz, blues, African Haitian and ballet.Roger currently teaches (modern jazz blues) for adults and creative movement classes for children and teens.
Susan Main
Susan Main is a Northern California dance teacher, choreographer, producer and performer. She has taught tap at U.C. Santa Cruz and Razz-Ma-Tazz Dance Company in Santa Cruz; Santa Rosa Junior College, The Dance Center and Sebastopol Community Center in Sonoma County; Mason-Kahn Studio and The Center For Performing Arts in San Francisco; and Gualala Arts and The Arena Theater in Mendocino County. She also teaches modern, jazz, musical theater, storytelling, singing and dancing for everyone, and general playfulness.
Susana Arenas
Susana Arenas Pedroso is an internationally recognized Cuban folkloric and popular dancer, choreographer and director. Trained in La Casa de Cultura de Matanzas, Conjunto Folklórico Nacional and Raíces Profundas in Havana, she performed professionally for 17 years in Cuba  before relocating to the United States in 1998. Since then Susana has choreographed and performed in numerous works that have been exhibited throughout the United States, Mexico, Cuba and Hong Kong. In 2004 she founded Arenas Dance Company, which specializes in Cuban folkloric and popular traditions. She has received special awards and glowing reviews for her dance company's peformances, most recently for "Manos de Mujer a la Obra," presented in the San Francisco Ethnic Dance Festival at the War Memorial Opera House in 2018.
Yismari Ramos Tellez
Cuban dancer and choreographer, Yismari Ramos Tellez, graduated from the National School of Art in Havana, Cuba with a degree in modern and Afro-Cuban folkloric dance in 1992. For six years Yismari danced with the Tony Melenedez Dance Company in Cuba, and later for the Ballet de la Television Cubana in Havana. She regularly performed on television, in video, and in live shows for the top bands in Cuba. She toured in Italy, Russia, Spain, Australia, New Zealand, Germany, Ecuador, Canada, and Panama. With more than 20 years of experience as a teacher, Yismari is currently the artistic director, choreographer, and soloist of The Cali Dance.